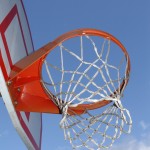 Given their hefty paychecks, professional athletes are often prime victims for investment fraud. Carlos Boozer, of the Chicago Bulls, is one of the latest victims.
Last year, Boozer filed a civil lawsuit against Claudio Osorio, a Florida businessman, who now stands accused of perpetrating a multi-million dollar investment fraud. The NBA star contends that Osorio defrauded him out of $1 million, which was used to support the fraudster's "high-flying lifestyle," according to court documents.
However, Boozer was not Osario's only victim. According to recently filed federal fraud charges, he used his company, InnoVida Holdings LLC, to bilk investors out of over $8 million.
As detailed by the SEC, Osorio, who is a former Ernst & Young Entrepreneur of the Year award winner, raised at least $16.8 million from investors by misrepresenting the success of his company, which purportedly manufactured high-tech housing materials designed to withstand fires and hurricanes. However, the money collected from investors did not go to the company. Rather, Osario used the funds to pay for his Miami Beach mansion, a Maserati, a Colorado mountain retreat home, and country club dues. In total, he misappropriated at least $8.1 million in investor funds.
"From his lap of luxury, Osorio concocted a compelling story about InnoVida by recruiting an impressive board of directors and boasting a bogus financial condition to lure investors into funding his scheme of lies," said Eric I. Bustillo, Director of the SEC's Miami Regional Office.
As this case highlights, anyone can fall victim to a slick businessman touting impressive credentials. Therefore, it is imperative to thoroughly research every investment opportunity, no matter how good the opportunity may seem and how much you can stand to lose.
If you have been the victim of investment fraud, we may be able to help you recover your losses. Contact us today at 215-839-3953 for a free consultation.
At Wall Street Fraud, we are dedicated to offering assistance to those who have been hurt by improper corporate or investment practices.
If you have been the victim of stock brokerage fraud, securities fraud, mutual fund fraud, stockbroker fraud, annuities fraud, or any other type of investment fraud or negligence, please contact our securities fraud attorneys today for a free case evaluation. Our talented and aggressive legal and professional staff is eager to help you recover your losses.