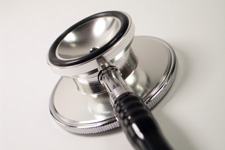 While doctors may initially seem like an unlikely way to prevent financial fraud among seniors, they may actually be in the perfect position to spot abuse. The Elder Investment Fraud and Financial Exploitation program, administered by the nonprofit Investor Protection Institute and the Baylor College of Medicine, aims to leverage physicians' unique relationship with seniors by training them to spot signs of financial abuse and assist patients who may have fallen victim to fraud.
The Alarming Prevalence of Elder Financial Fraud
Elder financial abuse is growing at an alarming rate and is only expected to keep growing as baby boomers begin to reach retirement.
A survey for The Investor Protection Trust found that one out of five Americans aged 65 and older reported that they were victims of a financial fraud. Moreover, a 2009 MetLife study estimated that the elderly are scammed out of $2.6 billion annually.
In addition to hurting them financially, fraudsters can also affect seniors' physical health.
"Financial health directly relates to physical health," says Tina Kotsalos, investor education coordinator with the Pennsylvania Securities Commission, which has joined the program. "Those people who have been scammed often fall into severe depression. And there are studies that show that fraud victims die sooner."
So How Can Doctors Diagnose Fraud?
Seniors trust their primary care doctors and often visit them regularly. As a result, these doctors are uniquely situated to notice signs of financial abuse.
To assist doctors in detecting financial abuse, the program provides doctors with a pocket guide with a list of red flags to watch out for and questions to ask patients. The program also provides a list of patient resources, including the United Way, securities regulators, elder law attorneys, and adult protective services.
To date, the program has been adopted in about half of the states in the county, including Pennsylvania.
At Wall Street Fraud, we are dedicated to offering assistance to those who have been hurt by improper corporate or investment practices.
If you have been the victim of stock brokerage fraud, securities fraud, mutual fund fraud, stockbroker fraud, annuities fraud, or any other type of investment fraud, please contact us today for a free case evaluation. Our talented and aggressive legal and professional staff is eager to help you recover your losses.