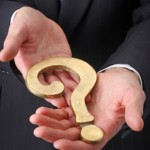 As an investor, you may have heard about the ongoing regulatory changes that impact the registration of investment advisers. Many investors want to know if these new rules will impact them.
As detailed by the Securities and Exchange Commission, the new rules will require a significant number of advisers currently registered with the SEC to switch to registration with one or more state securities authorities.  This means that state securities authorities will have primary regulatory authority over a substantial number of investment advisers that previously were subject to primary regulation by the SEC.  Larger investment advisers, generally, those with over $100 million of assets under management (AUM), will continue to be registered with the SEC and will be subject to federal regulation.
For investors who currently work with an investment adviser, it is important to know who regulates your adviser. For instance, is your investment adviser regulated primarily by the SEC or by a state securities authority? Do you know whether your investment adviser is small, mid-sized, or large? If you aren't sure how to answer these questions, you may want to contact your investment adviser and find out.
For investors who are researching a potential investment adviser, it is also important to know who has primary responsibility for regulating it. This information will assist in your research regarding any potential disciplinary action against the adviser as well any other red flags of investment fraud.
At Wall Street Fraud, we are dedicated to offering assistance to those who have been hurt by improper corporate or investment practices.
If you have been the victim of stock brokerage fraud, securities fraud, mutual fund fraud, stockbroker fraud, annuities fraud, or any other type of investment fraud or negligence, please contact our securities fraud attorneys today for a free case evaluation. Our talented and aggressive legal and professional staff is eager to help you recover your losses.