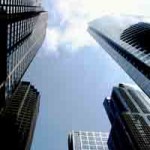 As securities fraud attorneys, we are concerned that the recently passed Jumpstart Our Business Startups (JOBS) Act may increase the risks for investors. While the new legislation may be good news for start-ups and other small businesses, it also seeks to remove several important investor protections.
As noted by SEC Chairman Mary L. Schapiro in a letter sent to leaders of the Senate banking committee, "Too often, investors are the target of fraudulent schemes disguised as investment opportunities." She further wrote. "As you know, if the balance is tipped to the point where investors are not confident that there are appropriate protections, investors will lose confidence in our markets, and capital formation will ultimately be made more difficult and expensive."
As detailed by the Washington Post, the Jobs Act would make it easier for "emerging growth companies" to raise money through public stock offerings. The bill would also allow companies to raise up to $2 million through "crowd funding," a relatively new way advertise requests for capital through social media. It has gained popularity because it allows companies to raise small amounts of money from a large number of investors without filing the standard disclosures.
The North American Securities Administrators Association (NASAA) has also come out against the JOBS Act. According to Jack E. Herstein, NASAA President and Assistant Director of the Nebraska Department of Banking & Finance, Bureau of Securities, "This legislation will needlessly expose Main Street investors to greater risk of fraud by creating new jobs for promoters of Internet investment scams. Unfortunately, many investors may be harmed before this mistake is corrected."
As our securities fraud firm highlighted last week, investment managers are already misleading investors trading in shares of Facebook and other technology companies. We can only imagine what will happen when the existing protections are no longer in place.
At Wall Street Fraud, we are dedicated to offering assistance to those who have been hurt by improper corporate or investment practices.
If you have been the victim of stock brokerage fraud, securities fraud, mutual fund fraud, stockbroker fraud, annuities fraud, or any other type of investment fraud or negligence, please contact our securities fraud attorneys today for a free case evaluation. Our talented and aggressive legal and professional staff is eager to help you recover your losses.