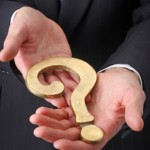 The Financial Industry Regulatory Authority is reportedly looking into exchange-traded notes (ETNs), volatile debt securities issued by banks that were once limited to sophisticated traders. ETNs have caught the attention of regulators because they are increasingly being sold to less sophisticated retail investors looking to gain entry into markets like gold and silver.
The probe comes after Credit Suisse-managed VelocityShares Daily 2x Short-Term exchange-traded note lost half its value over the course of only two days last month. Investors that lost thousands of dollars trading TVIX are reportedly in the process of preparing lawsuits against the firm. They claims that Credit Suisse misled investors by not providing sufficient information about the product.
Reuters reports that FINRA is "looking at the events and trading" activity surrounding the sharp drop in the price of the TVIX. However, its investigation reportedly extends to a variety of issues relating to ETNs and other complex products. For instance, FINRA wants to determine how companies are marketing ETNs to retail investors.
Given their inherent risks, some large brokerage firms already limit the sale of exchange-traded notes. According to Reuters, Bank of America Merrill Lynch only allows its more than 17,300 brokers to sell ETNs to clients with at least $10 million in assets and only at the customer's request.
Given the potential for steep losses, we caution our readers from purchasing ETNs without fully understanding all of the risks involved.
If you have been the victim of securities fraud or negligence, we may be able to help you recover your losses. Contact us today at 215-839-3953 for a free consultation.
At Wall Street Fraud, we are dedicated to offering assistance to those who have been hurt by improper corporate or investment practices.
If you have been the victim of stock brokerage fraud, securities fraud, mutual fund fraud, stockbroker fraud, annuities fraud, or any other type of investment fraud or negligence, please contact our securities fraud attorneys today for a free case evaluation. Our talented and aggressive legal and professional staff is eager to help you recover your losses.