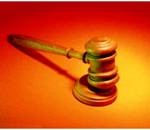 A former securities lawyer on the wrong side of the law was recently sentenced to 23 years in prison for his role in a massive fraud scheme that victimized about 200 investors in 21 states, including several Baptist churches. Gregory Bartko, 58, of Atlanta, was convicted on six counts related to an elaborate conspiracy to sell millions of dollars in fraudulent securities in 2010.
The Associated Press reports that Thomas Walker, the U.S. Attorney for the Eastern District of North Carolina, had asked for Bartko to be sentenced to 90 years in prison. "Defrauding decent folks out of their life savings amounts to robbing them of their dreams," Walker said.
According to prosecutors, victims were promised that their investments were safe and insured. However, their funds were really being diverted for the personal use of Bartko and his associates. The complicated financial fraud unraveled following a complaint to the North Carolina Secretary of State's Office, prompting an investigation involving the FBI, IRS, and U.S. Postal Inspector.
Bartko was convicted following a 13-day trial that included key testimony from Scott Hollenbeck, a former Kernersville investment advisor whose role was to raise money from unsophisticated investors. In exchange for his cooperation with the government, Hollenbeck received a reduced sentence of nine years.
If you have been the victim of securities fraud or negligence, we may be able to help you recover your losses. Contact us today at 215-839-3953 for a free consultation.
At Wall Street Fraud, we are dedicated to offering assistance to those who have been hurt by improper corporate or investment practices.
If you have been the victim of stock brokerage fraud, securities fraud, mutual fund fraud, stockbroker fraud, annuities fraud, or any other type of investment fraud or negligence, please contact our securities fraud attorneys today for a free case evaluation. Our talented and aggressive legal and professional staff is eager to help you recover your losses.