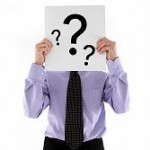 As we mentioned last week, the Financial Industry Regulatory Authority will soon bring enforcement cases against several brokerages for selling unsuitable exchange-traded funds. Therefore, it seems appropriate to review the risks associated with these investment products, particularly leveraged and inverse ETFs.
The best form of investor protection is to gather as much information as possible regarding leveraged or inverse ETFs and their associated risks. No matter how you initially hear about them, it is important do your own research and ask questions of your investment professional.
Before investing in these instruments, ask the following questions:
How does the ETF achieve its stated objectives? And what are the risks? Ask about—and be sure you understand—the techniques the ETF uses to achieve its goals. For example, engaging in short sales and using swaps, futures contracts, and other derivatives can expose the ETF—and by extension ETF investors—to a host of risks.
What happens if I hold longer than one trading day? While there may be trading and hedging strategies that justify holding these investments longer than a day, buy-and-hold investors with an intermediate or long-term time horizon should carefully consider whether these ETFs are appropriate for their portfolio. As discussed above, because leveraged and inverse ETFs reset each day, their performance can quickly diverge from the performance of the underlying index or benchmark. In other words, it is possible that you could suffer significant losses even if the long-term performance of the index showed a gain.
Is there a risk that an ETF will not meet its stated daily objective? There is always a risk that not every leveraged or inverse ETF will meet its stated objective on any given trading day. Be sure you understand the impact an investment in the ETF could have on the performance of your portfolio, taking into consideration your goals and your tolerance for risk.
What are the tax consequences? Leveraged or inverse ETFs may be less tax-efficient than traditional ETFs, in part because daily resets can cause the ETF to realize significant short-term capital gains that may not be offset by a loss. Be sure to check with your tax advisor about the consequences of investing in a leveraged or inverse ETF.
As with all investments, it pays to do your own homework. Only invest if you are confident the product can help you meet your investment objectives and you are knowledgeable and comfortable with the risks associated with these specialized ETFs.
Source: SEC
If you have been the victim of stockbroker fraud, we may be able to help you recover your losses. Contact us today at 215-839-3953 for a free consultation.
At Wall Street Fraud, we are dedicated to offering assistance to those who have been hurt by improper corporate or investment practices.
If you have been the victim of stock brokerage fraud, securities fraud, mutual fund fraud, stockbroker fraud, annuities fraud, or any other type of investment fraud or negligence, please contact our securities fraud attorneys today for a free case evaluation. Our talented and aggressive legal and professional staff is eager to help you recover your losses.