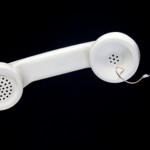 The Financial Industry Regulatory Authority (FINRA) has expelled Pinnacle Partners Financial, Corp., a broker-dealer based in San Antonio, TX, and barred its President, Brian Alfaro, for selling oil and gas private placements and unregistered securities in a "boiler room" scam.
In addition, Brian Alfaro was found to have used customer funds for personal and business expenses. As restitution, Pinnacle and Alfaro are ordered to offer rescission to defrauded investors who were sold fraudulent offerings and refund all sales commissions to those customers who do not request rescission.
A FINRA hearing officer found that from August 2008 to March 2011, Alfaro and Pinnacle operated a boiler room in which approximately 10 brokers placed thousands of cold calls on a weekly basis to solicit investments in oil and gas drilling joint ventures Alfaro owned or controlled. Alfaro and Pinnacle raised over $10 million from more than 100 investors, and that Alfaro diverted some of the customer funds for unrelated business and personal expenses.
The hearing officer also found that Pinnacle and Alfaro included numerous misrepresentations and omissions in the investment summaries for 11 private placement offerings, including grossly inflated natural gas prices, projected natural gas reserves, estimated gross returns and estimated monthly cash flows. Pinnacle and Alfaro deliberately attempted to mislead investors by deleting material, unfavorable information from well operator reports and providing investors with maps that omitted numerous dry, plugged and abandoned wells near their projected drilling sites. In addition, Pinnacle and Alfaro distributed an offering document claiming that a previous venture had distributed more than $14 million to its investors when the actual distribution was less than $1.5 million.
Alfaro also allegedly misused customer funds entrusted to him with the belief that the funds would be used for drilling and production in the wells in which their ventures invested. The funds were used for Alfaro's personal expenditures and for business purposes that were not related to the purposes of the customers' investments. When projects failed or were failing, Alfaro concealed his misuse of customers' funds by persuading them to transfer their investment to his other oil and gas ventures.
If you have been the victim of stockbroker fraud, we may be able to help you recover your losses. Contact us today at 215-839-3953 for a free consultation.
At Wall Street Fraud, we are dedicated to offering assistance to those who have been hurt by improper corporate or investment practices.
If you have been the victim of stock brokerage fraud, securities fraud, mutual fund fraud, stockbroker fraud, annuities fraud, or any other type of investment fraud or negligence, please contact our securities fraud attorneys today for a free case evaluation. Our talented and aggressive legal and professional staff is eager to help you recover your losses.