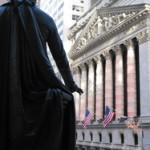 The Securities and Exchange Commission recently announced that it has obtained an emergency court order to freeze the assets of a Los Angeles man orchestrating a securities fraud by falsely presenting himself to investors as a specialist in municipal bond investments.
The SEC alleges that Michael Anthony Gonzalez raised approximately $1 million since February 2010 by telling investors he would invest their money in specific tax-exempt municipal bonds insured by the Securities Investor Protection Corporation (SIPC).
In reality, Gonzalez never purchased the bonds and instead deposited investor money into his own bank account for personal use. He later attempted to conceal the scheme by providing investors with phony confirmation statements.
According to the SEC's complaint, Gonzalez falsely told investors that he was associated with New York-based broker-dealer May Capital Group in order to portray himself as a legitimate money manager. Although Gonzalez had no dealings with May Capital, he was able to use false representations and fake confirmations to give investors the false impression that their investments were insured and safe. Gonzalez also provided investors with phony trade confirmations that identified securities that were either not purchased or non-existent.
As this case highlights, it is imperative for investors to thoroughly research the background and credentials of anyone purported to sell investment products.
If you have been the victim of securities fraud, we may be able to help you recover your losses. Contact us today at 215-839-3953 for a free consultation.
At Wall Street Fraud, we are dedicated to offering assistance to those who have been hurt by improper corporate or investment practices.
If you have been the victim of stock brokerage fraud, securities fraud, mutual fund fraud, stockbroker fraud, annuities fraud, or any other type of investment fraud or negligence, please contact our securities fraud attorneys today for a free case evaluation. Our talented and aggressive legal and professional staff is eager to help you recover your losses.