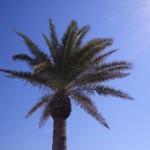 As reported by the Orlando Sentinel, a group of Florida investors who lost more than $4.1 million are suing the head of a Florida brokerage firm, accusing him of enabling an investment scheme by some of its former brokers.
The complaint, filed last week with the Financial Industry Regulatory Authority, alleges that broker-entrepreneur Stephen D. Pizzuti and Merrimac Corporate Securities Inc. are responsible for "providing an open platform for rogue brokers to perpetrate one of the most brazen and egregious investment scams in Central Florida history."
Sixteen investors —many of them elderly — claim they were bilked out of their life savings by former brokers at Merrimac, including Richard A. Pizzuti, the brother of the defendant.
The lawsuit claims that Stephen Pizzuti essentially "turned a blind eye" to the illegal practices of the firm's brokers.
"From 2005 to 2010, Merrimac brokers sold millions of dollars of unregistered securities and unsuitable investments to elderly and unsophisticated investors, most of whom live in Central Florida," the suit alleges. "Brokers used the Merrimac name and offices to portray these side businesses as legitimate investment opportunities that were endorsed by Merrimac."
As detailed in court documents, one investor, retiree Janet Forsythe, 73, of Deltona, was persuaded to roll her retirement savings into an account to be managed by Merrimac on the promise of safe, solid returns. However, the money was actually invested in risky real estate ventures, and her monthly "interest payments" eventually stopped coming. She ultimately lost $194,000.
While the Pizzuti brothers have denied any wrongdoing, they are also the subject of related investigations by the state and federal government.
At Wall Street Fraud, we are dedicated to offering assistance to those who have been hurt by improper corporate or investment practices.
If you have been the victim of stock brokerage fraud, securities fraud, mutual fund fraud, stockbroker fraud, annuities fraud, or any other type of investment fraud, please contact us today for a free case evaluation.