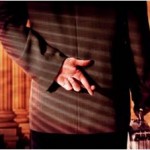 If you regularly follow our securities fraud blog, you have likely heard this before—it is important to do your homework before turning over your hard earned money. However, because the message is so important (and could save you from significant investment losses), it is certainly worth repeating.
The recently published a great article regarding three simple tips to prevent investment fraud. We would like to share them with our readers.
End the conversation. Practice saying "No."  Simply tell the person, "I am sorry, I am not interested. Thank you." Or tell anyone who pressures you, "I never make investing decisions without first consulting my___. I will contact you if I am still interested." Fill in the blank with whom ever you choose- your spouse, child, investment professional, attorney or accountant. Knowing your exit strategy in advance makes it easier to leave the conversation, even if the pressure starts rising.
Turn the tables and ask questions. A legitimate investment professional must be properly licensed, and his or her firm must be registered with the Financial Industry Regulatory Authority (FINRA), the Securities and Exchange Commission (SEC) or a state securities regulator—depending on the type of business the firm conducts.
Talk to someone first. Be extremely skeptical if the person promoting the deal says, "Don't tell anyone else about this special deal!" A legitimate investment professional won't ask you to keep secrets.
If you have been the victim of investment fraud, we may be able to help you recover your losses. Contact us today at 215-839-3953 for a free consultation.
At Wall Street Fraud, we are dedicated to offering assistance to those who have been hurt by improper corporate or investment practices.
If you have been the victim of stock brokerage fraud, securities fraud, mutual fund fraud, stockbroker fraud, annuities fraud, or any other type of investment fraud or negligence, please contact our securities fraud attorneys today for a free case evaluation. Our talented and aggressive legal and professional staff is eager to help you recover your losses.