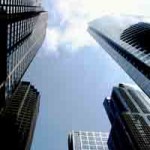 As expected, the Financial Industry Regulatory Authority (FINRA) has sanctioned several leading firms for selling leveraged and inverse exchange-traded funds (ETFs) without reasonable supervision and for not having a reasonable basis for recommending the securities. Citigroup Global Markets, Inc; Morgan Stanley & Co., LLC; UBS Financial Services; and Wells Fargo Advisors, LLC were fined more than $7.3 million and are required to pay a total of $1.8 million in restitution to certain customers who made unsuitable leveraged and inverse ETF purchases.
FINRA sanctioned the following firms:
Wells Fargo – $2.1 million fine and $641,489 in restitution
Citigroup – $2 million fine and $146,431 in restitution
Morgan Stanley – $1.75 million fine and $604,584 in restitution
UBS – $1.5 million fine and $431,488 in restitution
Brad Bennett, FINRA Executive Vice President and Chief of Enforcement, said, "The added complexity of leveraged and inverse exchange-traded products makes it essential that brokerage firms have an adequate understanding of the products and sufficiently train their sales force before the products are offered to retail customers. Firms must conduct reasonable due diligence and ensure that their representatives have an understanding of these products."
FINRA found that from January 2008 through June 2009, the firms did not have adequate supervisory systems in place to monitor the sale of leveraged and inverse ETFs, and failed to conduct adequate due diligence regarding the risks and features of the ETFs. As a result, the firms did not have a reasonable basis to recommend the ETFs to their retail customers.
According to FINRA, brokers also made unsuitable recommendations of leveraged and inverse ETFs to some customers with conservative investment objectives and/or risk profiles. Each of the four firms sold billions of dollars of these ETFs to customers, some of whom held them for extended periods when the markets were volatile.
For more on the investment risks associated with ETFs, please check out our previous posts.
If you have been the victim of stockbroker fraud, we may be able to help you recover your losses. Contact us today at 215-839-3953 for a free consultation.
At Wall Street Fraud, we are dedicated to offering assistance to those who have been hurt by improper corporate or investment practices.
If you have been the victim of stock brokerage fraud, securities fraud, mutual fund fraud, stockbroker fraud, annuities fraud, or any other type of investment fraud or negligence, please contact our securities fraud attorneys today for a free case evaluation. Our talented and aggressive legal and professional staff is eager to help you recover your losses.