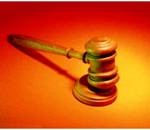 A federal appeals court has revived a Securities and Exchange Commission lawsuit accusing Morgan Keegan & Co of fraudulently misleading investors about the risks of auction-rate securities. As a result, investors will have a second chance to recover their losses.
As Reuters reports, the 11th U.S. Circuit Court of Appeals ruled that a federal district judge in Atlanta erred in finding that the alleged misrepresentations made by Morgan Keegan brokers were not material. It remanded the case back to the district court for more proceedings.
The SEC alleges that Morgan Keegan misrepresented the investment product's risks, including by telling customers that the debt carried "zero risk" or was "just like a money market" fund.
Last June, U.S. District Judge William Duffey in Atlanta found that Morgan Keegan had adequately disclosed the risks. He also said the SEC must show more than "a few isolated instances of alleged broker misconduct" to hold Morgan Keegan responsible.
However, the 11th Circuit concluded otherwise. It found that "the brokers' misleading statements and failure to disclose the known liquidity risk of auction-rate securities could have been viewed by the reasonable investor as having significantly altered the total mix of information made available."
The panel also said Morgan Keegan, having known that more auctions were failing in late 2007 and early 2008, was not excused by having given customers "general cautionary language" about the debt on the back of its trade confirmations.
If you have been the victim of stockbroker fraud, we may be able to help you recover your losses. Contact us today at 215-839-3953 for a free consultation.
At Wall Street Fraud, we are dedicated to offering assistance to those who have been hurt by improper corporate or investment practices.
If you have been the victim of stock brokerage fraud, securities fraud, mutual fund fraud, stockbroker fraud, annuities fraud, or any other type of investment fraud or negligence, please contact our securities fraud attorneys today for a free case evaluation. Our talented and aggressive legal and professional staff is eager to help you recover your losses.