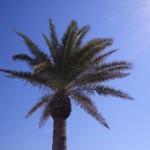 The Securities and Exchange Commission recently charged UBS Financial Services Inc. of Puerto Rico and two executives with making misleading statements to investors regarding closed-end mutual funds. UBS Puerto Rico has agreed to settle the SEC's charges by paying $26.6 million that will be placed into a fund for defrauded investors.
According to the SEC, the firm knew about a significant "supply and demand imbalance" and discussed the "weak secondary market" internally. However, UBS Puerto Rico misled investors and failed to disclose that it controlled the secondary market, where investors sought to sell their shares in the funds.
The SEC further contends that UBS Puerto Rico significantly increased its inventory holdings in the closed-end funds in order to prop up market prices, bolster liquidity, and promote the appearance of a stable market. However, UBS Puerto Rico later withdrew its market price and liquidity support in order to sell 75 percent of its closed-end fund inventory to unsuspecting investors.
"UBS Puerto Rico denied its closed-end fund customers what they were entitled to under the law – accurate price and liquidity information, and a trading desk that did not advantage UBS's trades over those of its customers," said Robert Khuzami, Director of the SEC's Division of Enforcement.
If you have been the victim of mutual fund fraud, we may be able to help you recover your losses. Contact us today at 215-839-3953 for a free consultation.
At Wall Street Fraud, we are dedicated to offering assistance to those who have been hurt by improper corporate or investment practices.
If you have been the victim of stock brokerage fraud, securities fraud, mutual fund fraud, stockbroker fraud, annuities fraud, or any other type of investment fraud or negligence, please contact our securities fraud attorneys today for a free case evaluation. Our talented and aggressive legal and professional staff is eager to help you recover your losses.