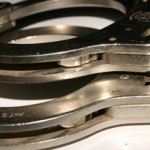 A Russian national has been arrested for securities fraud, after allegedly hacking into brokerage accounts and executing fraudulent trades. Understandably, this has left many investors questioning the safety of their own brokerage accounts.
Federal prosecutors allege Petr Murmylyuk of Brooklyn was involved in a crime ring that stole about $1 million by electronically breaking into online trading accounts and executing fraudulent transactions. He is charged with conspiracy to commit wire fraud, unauthorized access to computers, and securities fraud.
According to an FBI statement, Murmylyuk worked with others to steal from online trading accounts at Scottrade, E*Trade, Fidelity, Schwab, and other brokerage firms. Members of the ring first gained unauthorized access to the online accounts and changed the phone numbers and e-mail addresses on file to prevent notice of unauthorized trading from going to the victims.
Once the hackers controlled the accounts, they used stolen identities to open additional accounts at other brokerage houses. They then caused the victims' accounts to make unprofitable and illogical securities trades with the new accounts—referred to in the complaint as the "profit accounts"—that benefitted the hackers.
What Can Investors Do to Protect Their Accounts?
While having an online brokerage account is a convenient way to monitor your investments, it also increases the risk of identity theft. Therefore, it is important for investors to exercise caution. In addition to asking your brokerage firm what steps they take to protect your information, there are precautions that you can takes as well.
Below are a few tips from the Securities and Exchange Commission:
Take Security Precautions. Make sure your computer has the latest anti-virus protection and security patches, and make sure that you access your online brokerage account only on a secure web page using encryption.
Use a Security Token (if available). Using a security token can make it even harder for an identity thief to access your online brokerage account. That's because these small number-generating devices offer a second layer of security - a one-time pass-code that typically changes every 30 or 60 seconds.
Avoid Public Computers. It's generally safer to access your online brokerage account from your own computer than from other computers.
Don't Respond to Emails Requesting Personal Information. Legitimate entities will not ask you to provide or verify sensitive information through a non-secure means, such as email.
Be Smart About Your Password. The best passwords are ones that are difficult to guess. Try using a password that consists of a combination of numbers, letters (both upper case and lower case), punctuation, and special characters. You should change your password regularly and use a different password for each of your accounts.
Be Extra Careful with Wireless Connections. Wireless networks may not provide as much security as wired Internet connections. In fact, many "hotspots" - wireless networks in public areas like airports, hotels and restaurants - reduce their security so it's easier for individuals to access and use these wireless networks.
Log Out Completely. Closing or minimizing your browser or typing in a new web address when you're done using your online account may not be enough to prevent others from gaining access to your account information. Instead, click on the "log out" button to terminate your online session.
Finally, it is important to carefully read your brokerage statements every month. If you detect unauthorized transactions in or withdrawals from your brokerage account, it is important to contact your broker immediately. While you are waiting for the firm to investigate, be sure to change your username, password and PIN for the account.
If you have been the victim of stockbroker fraud or negligence, we may be able to help you recover your losses. Contact us today at 215-839-3953 for a free consultation.
At Wall Street Fraud, we are dedicated to offering assistance to those who have been hurt by improper corporate or investment practices.
If you have been the victim of stock brokerage fraud, securities fraud, mutual fund fraud, stockbroker fraud, annuities fraud, or any other type of investment fraud or negligence, please contact our securities fraud attorneys today for a free case evaluation. Our talented and aggressive legal and professional staff is eager to help you recover your losses.