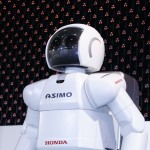 The Securities and Exchange Commission recently charged twin brothers in connection with an Internet-based pump-and-dump scheme involving a fake "stock picking robot" that purportedly identified penny stocks set to double in price. While the securities fraud may seem unbelievable, the brothers were able to bilk approximately 75,000 investors.
According to an SEC statement, Alexander John Hunter and Thomas Edward Hunter launched the fraud when they were just 16 years old in 2007. They disseminated e-mail newsletters through a pair of websites they created to tout stocks selected by the robot equipped with a complex computer-trading program that was the product of extensive research and development.
Their powers of persuasion were also clearly highly sophisticated—the duo collected at least $1.2 million from investors primarily in the U.S. who paid $47 for annual newsletter subscriptions. Some investors paid an additional fee for the "home version" of the robot software.
The SEC alleges that the brothers created a third website aimed towards penny stock promoters. It boasted, "One email to this list of people rockets a stock price." The Hunters were in turn paid to send selected penny stock ticker symbols to their subscribers, who were misled to believe that the stock "picks" were the product of the robot.
If you have been the victim of securities fraud, we may be able to help you recover your losses. Contact us today at 215-839-3953 for a free consultation.
At Wall Street Fraud, we are dedicated to offering assistance to those who have been hurt by improper corporate or investment practices.
If you have been the victim of stock brokerage fraud, securities fraud, mutual fund fraud, stockbroker fraud, annuities fraud, or any other type of investment fraud or negligence, please contact our securities fraud attorneys today for a free case evaluation. Our talented and aggressive legal and professional staff is eager to help you recover your losses.