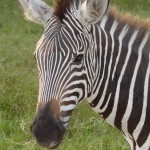 David Blech, who was previously convicted of investment fraud in 1998 and barred from the industry, pleaded guilty to two new charges of manipulating stock prices last week. He is also facing a related action by the Securities and Exchange Commission.
The case highlights that it is important to research anyone offering you an investment product and always heed any red flags you may uncover.
According to the SEC, Blech engaged in the most recent investment fraud at various points in 2007 and 2008. He manipulated the stocks of two biotechnology companies, Pluristem Therapeutics Inc. and Intellect Neurosciences Inc., to his own benefit.
The SEC alleges that Blech first opened dozens of nominee accounts at several broker-dealers in the names of his friends and family. He then used the accounts to carry out matched trades in Pluristem's and Intellect's stocks. Blech's activity in these thinly traded securities artificially inflated the stock price of both companies and created the false impression of a liquid market for each company. Blech then used the artificially inflated stock price to sell off his holdings through the nominee accounts, and as collateral for a line of credit he established in his wife's name.
"Blech tried to rig the market in favor of his own investments and create a mirage of activity in the stocks of biopharmaceutical companies for which he was soliciting investors," said George S. Canellos, Director of the SEC's New York Regional Office. "But he seriously misjudged the SEC's determination to ensure that the securities markets function fairly." Blech faces 40 years in prison for the criminal charges and hefty financial fines from the SEC.
If you have been the victim of investment fraud, we may be able to help you recover your losses. Contact us today at 215-839-3953 for a free consultation.
At Wall Street Fraud, we are dedicated to offering assistance to those who have been hurt by improper corporate or investment practices.
If you have been the victim of stock brokerage fraud, securities fraud, mutual fund fraud, stockbroker fraud, annuities fraud, or any other type of investment fraud or negligence, please contact our securities fraud attorneys today for a free case evaluation. Our talented and aggressive legal and professional staff is eager to help you recover your losses.