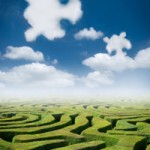 While the number of hedge funds has surged in recent years, regulators have largely failed to keep up by increasing oversight. As a result, hedge fund investors are often susceptible to securities fraud.
The Securities and Exchange Commission recently announced the settlement of a hedge fund fraud case involving a father and son. The two reportedly misled investors about the investment strategies and past performance of their funds.
According to the SEC, Gabriel and Marco Bitran raised up to $500 million for eight hedge funds and managed accounts over three years for their companies, GMB Capital Management LLC (now known as Clearstream Investments LLC) and GMB Capital Partners LLC. In order to market the hedge funds, the Bitrans created performance track records showing double-digit annualized return without any down years. They distributed these track records to potential investors in marketing materials, and told investors that they were based on "actual trading with real money." In reality, the Bitrans knew their representations were false and the track records were based on hypothetical historical investments.
As aptly noted by David Bergers, director of the SEC's Boston regional office, "The Bitrans solicited investors by touting an impressive track record and a unique investment strategy, and they lied about both."
The Message for Investors
Depending upon its investment strategy, each hedge fund has its own unique investment risk and must be assessed based upon its own merits. Investors should fully understand the risk in investing in hedge funds and should conduct appropriate due diligence before investing.
If you have been the victim of hedge fund fraud, we may be able to help you recover your losses. Contact us today at 215-839-3953 for a free consultation.
At Wall Street Fraud, we are dedicated to offering assistance to those who have been hurt by improper corporate or investment practices.
If you have been the victim of stock brokerage fraud, securities fraud, mutual fund fraud, stockbroker fraud, annuities fraud, or any other type of investment fraud or negligence, please contact our securities fraud attorneys today for a free case evaluation. Our talented and aggressive legal and professional staff is eager to help you recover your losses.