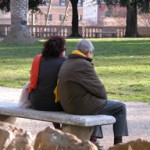 Unfortunately, elder fraud is likely more common than reports suggest. Victims of elder fraud are often afraid or too embarrassed to admit they have been swindled. This not only leads to lower reporting, but also makes it easier for the fraudster to take advantage of the next victim.
The Federal Trade Commission estimates that 13.5 percent of the adult population is defrauded each year. While this number may seem high, it likely only captures a percentage of the victims.
A recent New York Times article sheds light on how underreported elder fraud may be. It points to the 2011 National Victim Profiling study underwritten by AARP Foundation. It compared 723 fraud victims with a 1,500-member control group to determine why some people are more susceptible to fraud. The survey findings revealed that overall, victims are more interested in persuasion tactics, expose themselves to more sales situations, and are less likely to take prevention actions to protect themselves than the general population.
The study also revealed how big the underreporting problem may be. Members of the study group were culled directly from law enforcement files across the country and were therefore confirmed fraud victims. However, when asked if they'd ever been scammed, only 40 percent answered in the affirmative.
Thankfully, efforts are underway to educate older Americans about fraud and teach them to protect their hard earned money. For specific tips, we invite you to check out our blog posts as well.
If you have been the victim of elder fraud, we may be able to help you recover your losses. Contact us today at 215-839-3953 for a free consultation.
At Wall Street Fraud, we are dedicated to offering assistance to those who have been hurt by improper corporate or investment practices.
If you have been the victim of stock brokerage fraud, securities fraud, mutual fund fraud, stockbroker fraud, annuities fraud, or any other type of investment fraud or negligence, please contact our securities fraud attorneys today for a free case evaluation. Our talented and aggressive legal and professional staff is eager to help you recover your losses.