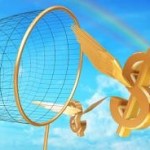 The Securities and Exchange Commission has suspended trading in the securities of 379 dormant companies. According to the SEC, it took action before they could be used to defraud investors.
The trading suspension marks the most companies ever suspended in a single day by the SEC. It was part of a crackdown against fraud involving microcap shell companies that are inactive and not current in their public disclosures.
According to the SEC, the existence of empty shell companies can be a financial boon to stock manipulators who will pay as much as $750,000 to assume control of the company in order to execute pump and dump scams. However, now that the trading suspension obligates them to provide updated financial information in order to resume trading, these shell companies have been rendered essentially worthless and useless to scam artists.
"Empty shell companies are to stock manipulators and pump-and-dump schemers what guns are to bank robbers — the tools by which they ply their illegal trade," said Robert Khuzami, Director of the SEC's Division of Enforcement. "This massive trading suspension unmasks these empty shell companies and deprives unscrupulous scam artists of the opportunity to profit at the expense of unsuspecting retail investors."
For more on trading suspension, please check back tomorrow.
If you have been the victim of stock fraud, we may be able to help you recover your losses. Contact us today at 215-839-3953 for a free consultation.
At Wall Street Fraud, we are dedicated to offering assistance to those who have been hurt by improper corporate or investment practices.
If you have been the victim of stock brokerage fraud, securities fraud, mutual fund fraud, stockbroker fraud, annuities fraud, or any other type of investment fraud or negligence, please contact our securities fraud attorneys today for a free case evaluation. Our talented and aggressive legal and professional staff is eager to help you recover your losses.