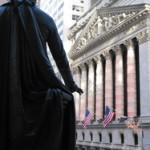 The Securities and Exchange Commission is authorized to suspend trading in any stock for a maximum of 10 days. Barring exemptions and exceptions, a company whose trading privileges have been suspended can't be quoted again unless it issues update information, including financial statements that are accurate.
The SEC may suspend trading in a stock when it believes that a suspension is required to protect investors and the public interest. In an Investor Alert, the Commission listed some of the reasons for suspending trading, including:
A lack of current, accurate, or adequate information about the company, for example, when a company is not current in its filings of periodic reports;
Questions about the accuracy of publicly available information, including in company press releases and reports, about the company's current operational status, financial condition, or business transactions; and
Questions about trading in the stock, including trading by insiders, potential market manipulation, and the ability to clear and settle transactions in the stock.
Because a suspension often causes a dramatic decline in the price of the security, the SEC suspends trading only when
it believes that the public may be making investment decisions based on false or misleading information. In those cases, a suspension may prevent potential investors from falling victim to securities fraud.
Finally, investors should be wary of any investment in a stock following a trading suspension. To avoid a potential investment fraud, investors should make sure that they obtain current and reliable information about a company before turning over their hard earned money.
If you have been the victim of stock fraud, we may be able to help you recover your losses. Contact us today at 215-839-3953 for a free consultation.
At Wall Street Fraud, we are dedicated to offering assistance to those who have been hurt by improper corporate or investment practices.
If you have been the victim of stock brokerage fraud, securities fraud, mutual fund fraud, stockbroker fraud, annuities fraud, or any other type of investment fraud or negligence, please contact our securities fraud attorneys today for a free case evaluation. Our talented and aggressive legal and professional staff is eager to help you recover your losses.