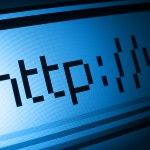 The Financial Industry Regulatory Authority (FINRA) recently announced that it has made enhancements to its BrokerCheck tool. The changes are intended to help users more easily access broker-dealer and investment adviser registration information.
As we have previously highlighted on this blog, FINRA's BrokerCheck is a valuable resource for investors; it provides information about, and the disciplinary record of, any FINRA-registered broker or brokerage firm.
With the latest improvements, users now have:
Centralized access to licensing and registration information on current and former brokers and brokerage firms, and investment adviser representatives and investment adviser firms;
The ability to search for and locate a financial services professional based on main office and branch locations, and the ability to conduct ZIP code radius searches (in increments of 5, 15 or 25 miles); and
Access to expanded educational content available on BrokerCheck, including new help icons that clarify commonly referenced terms throughout the system and within BrokerCheck reports.
Several changes implemented by FINRA address recommendations made in a January 2011 study by the Securities and Exchange Commission. Additional changes may also be on the way. In February 2012, FINRA asked for feedback on ways to facilitate and increase investor use of BrokerCheck. The comment period ended on April 27 and FINRA is currently reviewing the 71 comments received.
If you have been the victim of stockbroker fraud or negligence, we may be able to help you recover your losses. Contact us today at 215-839-3953 for a free consultation.
At Wall Street Fraud, we are dedicated to offering assistance to those who have been hurt by improper corporate or investment practices.
If you have been the victim of stock brokerage fraud, securities fraud, mutual fund fraud, stockbroker fraud, annuities fraud, or any other type of investment fraud or negligence, please contact our securities fraud attorneys today for a free case evaluation. Our talented and aggressive legal and professional staff is eager to help you recover your losses.