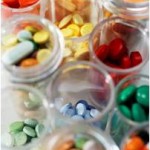 The Financial Industry Regulatory Authority (FINRA) has issued a new Investor Alert called Nutraceutical Stock Scams—Don't Supplement Your Portfolio With These Companies.
The alert focuses on "nutraceuticals," products like dietary supplements and food and drink products that contain additives purporting to provide health benefits. While some nutraceutical companies are legitimate, others could be bogus operations with the potential to harm unsuspecting investors.
Below are some common signs an investment opportunity could be a stock scam:
Price targets or predications of swift and exponential growth. One promotional mailer from a thinly-traded nutraceutical manufacturing company stated in bold typeface the company could produce "813% Short Term Gains."
Unsolicited communications promoting the opportunity. These can include phone calls, faxes, emails, text messages, tweets and strategically placed "opinions" in blogs and message boards, usually related to a very low-priced stock. One health supplement company was the subject of over 50 email investor "alerts" put out by promotional entities in a 12-day period.
References to well-known companies to justify growth projections. Promoters of one nutraceutical company claim the company's brand can "compete with the likes of Gatorade and grab mega talent like NIKE!" Another company compared investing in its stock to investing "in Pfizer in its beginning phases…"
As with any investment opportunity, it is imperative to conduct due diligence before turning over any money. This means researching the person promoting the stock investment, as well as the company selling the stock.
If you have been the victim of stock fraud, we may be able to help you recover your losses. Contact us today at 215-839-3953 for a free consultation.
At Wall Street Fraud, we are dedicated to offering assistance to those who have been hurt by improper corporate or investment practices.
If you have been the victim of stock brokerage fraud, securities fraud, mutual fund fraud, stockbroker fraud, annuities fraud, or any other type of investment fraud or negligence, please contact our securities fraud attorneys today for a free case evaluation. Our talented and aggressive legal and professional staff is eager to help you recover your losses.