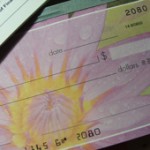 As part of its ongoing effort to combat elder financial fraud, the Financial Crimes Enforcement Network (FinCEN) has issued an advisory to assist the financial industry in reporting suspected financial exploitation of the elderly.
As FinCEN highlights, financial institutions can play a key role in addressing elder financial fraud due to the nature of the client relationship. For instance, bank personnel who are friendly with their elderly customers may be in the position to spot elder financial fraud in its early stages and prevent greater financial harm.
Therefore, the advisory provides several "red flags" that may indicate possible elder financial fraud. They are listed below.
Erratic or unusual banking transactions, or changes in banking patterns
Frequent large withdrawals, including daily maximum currency withdrawals from an ATM
Sudden Non-Sufficient Fund activity
Uncharacteristic nonpayment for services, which may indicate a loss of funds or access to funds
Debit transactions that are inconsistent for the elder
Uncharacteristic attempts to wire large sums of money
Closing of CDs or accounts without regard to penalties
Interactions with customers or caregivers
A caregiver or other individual shows excessive interest in the elder's finances or assets, does not allow the elder to speak for himself, or is reluctant to leave the elder's side during conversations
The elder shows an unusual degree of fear or submissiveness toward a caregiver, or expresses a fear of eviction or nursing home placement if money is not given to a caretaker
The financial institution is unable to speak directly with the elder, despite repeated attempts to contact him or her
A new caretaker, relative, or friend suddenly begins conducting financial transactions on behalf of the elder without proper documentation
The customer moves away from existing relationships and toward new associations with other "friends" or strangers
The elderly individual's financial management changes suddenly, such as through a change of power of attorney to a different family member or a new individual
The elderly customer lacks knowledge about his or her financial status, or shows a sudden reluctance to discuss financial matters
At Wall Street Fraud, we are dedicated to offering assistance to those who have been hurt by improper corporate or investment practices.
If you have been the victim of stock brokerage fraud, securities fraud, mutual fund fraud, stockbroker fraud, annuities fraud, or any other type of investment fraud, please contact us today for a free case evaluation. Our talented and aggressive legal and professional staff is eager to help you recover your losses.