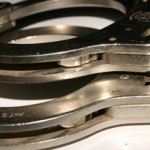 William Graulich, IV, purported managing partner of iVest International Holdings Inc., was recently sentenced to 70 months in prison in connection with a multi-million-dollar investment fraud in Philadelphia. He was also ordered to pay restitution of $3.6 million.
According to the FBI, Graulich conspired to solicit victims to invest millions of dollars based on his false promises. He and his co-conspirators represented that they had an "exclusive" investment platform available by invitation only that had previously been open only to those able to invest at least $100 million. Graulich and his co-conspirators also told victims that any investment would be held in a non-depletion attorney account and would not be at risk.
Investors were told the money in this account would be used as collateral to obtain a line of credit, which would be used to trade financial instruments, including medium-term notes and standby letters of credit. Graulich and his co-conspirators promised weekly returns of 22 percent.
In the case of one victim who invested $4.4 million, Graulich paid approximately $1 million in "returns." However, the funds were actually taken from the victim's own investment, before discontinuing payments altogether. According to the FBI, Graulich also used some of the investor's money to pay for his personal expenses, including $57,244 for the purchase of a Jaguar automobile, $100,000 for tax payments, $10,000 for mortgage payments, $25,000 for legal expenses, and $100,000 for tickets to professional baseball games.
If you have been the victim of investment fraud, we may be able to help you recover your losses. Contact us today at 215-839-3953 for a free consultation.
At Wall Street Fraud, we are dedicated to offering assistance to those who have been hurt by improper corporate or investment practices.
If you have been the victim of stock brokerage fraud, securities fraud, mutual fund fraud, stockbroker fraud, annuities fraud, or any other type of investment fraud or negligence, please contact our securities fraud attorneys today for a free case evaluation. Our talented and aggressive legal and professional staff is eager to help you recover your losses.