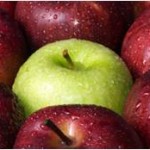 Investors have won the first securities arbitration against David Lerner Associates Inc. regarding the sale of Apple real estate investment trusts (REITS). Financial Industry Regulatory Authority Inc. arbitrator Alvin Green ordered Lerner to pay Joseph Graziose and Florence Hechtel $24,450 after they return their shares of Apple REIT Nine to the firm.
The decision is good news for other scorned investors who have already filed or plan to file complaints against the firm over the investments. In this case, the claimants had alleged a number of claims, including "misrepresentation and omissions, breach of fiduciary duty, violation of FINRA Conduct Rules, negligence, failure to supervise, breach of contract, and fraudulent misrepresentation."
As we have previously discussed in a prior blog post about David Lerner, FINRA has also filed a complaint against Lerner regarding a related REIT, Apple REIT Ten. It contends that Lerner is misleading investors about REITS. The complaint states that the firm has solicited "thousands of customers to purchase Apple REIT Ten without performing adequate due diligence."
As demonstrated by this case and others, investors should be extremely cautious about investing in nontraded REITs.
Source: Investment News
If you have been the victim of REIT fraud, we may be able to help you recover your losses. Contact us today at 215-839-3953 for a free consultation.
At Wall Street Fraud, we are dedicated to offering assistance to those who have been hurt by improper corporate or investment practices.
If you have been the victim of stock brokerage fraud, securities fraud, mutual fund fraud, stockbroker fraud, annuities fraud, or any other type of investment fraud or negligence, please contact our securities fraud attorneys today for a free case evaluation. Our talented and aggressive legal and professional staff is eager to help you recover your losses.