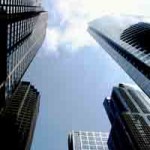 Mark Spangler, a former chairman of the National Association of Personal Financial Advisors, is facing criminal and civil charges for allegedly defrauding investors by secretly investing their money in two risky start-ups he founded. A federal grand jury has indicted Spangler for fraud, and the Securities and Exchange Commission has filed a parallel enforcement action.
"These investors lost millions to a man they trusted to safeguard their resources. We are working closely with the SEC to ensure Mr. Spangler is held accountable for his fraud," U.S. Attorney Jenny Durkan said in a statement.
As detailed by the SEC, Spangler funneled approximately $47.7 million of client money into his own private ventures despite telling investors that their funds would be primarily placed in publicly traded securities. These risky investments were inconsistent with the investment strategies that Spangler promised his clients and contrary to their investment objectives.
As Reuters notes, this is not the first time a NAPFA executive has been in trouble with the SEC. In 2009, the agency charged James Putman, a former president of the association, with accepting $1.24 million in kickbacks on client investment pools. Putman has been ordered to pay a total penalty of $1.6 million.
If you have been the victim of financial adviser fraud, we may be able to help you recover your losses. Contact us today at 215-839-3953 for a free consultation.
At Wall Street Fraud, we are dedicated to offering assistance to those who have been hurt by improper corporate or investment practices.
If you have been the victim of stock brokerage fraud, securities fraud, mutual fund fraud, stockbroker fraud, annuities fraud, or any other type of investment fraud or negligence, please contact our securities fraud attorneys today for a free case evaluation. Our talented and aggressive legal and professional staff is eager to help you recover your losses.