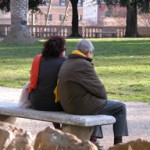 Studies show that up to one million older Americans are victims of financial fraud every year. In addition, this number is expected to rise dramatically as the baby boomer generation hits retirement age.
As we have mentioned on this blog, elder financial fraud can take many forms, from social media scams to free lunch seminars. While state and federal regulators have stepped up their efforts to deter fraud, friends and family are often the first line of defense.
Below are several tips for spotting elder financial fraud:
Watch for lifestyle changes: If you detect changes in behavior or mood, it is important to find out what is behind them. Often, seniors are too embarrassed to admit that there is a problem.
Review financial statements: Family members should also review monthly or quarterly financial statements and look for any suspicious or unusual activities on their accounts.
Be aware of the people in their lives: Often, the people closest to seniors are the ones taking advantage of access to their finances. Therefore, background checks for caregivers and others with access can be a good idea.
Oversee charitable donations and investments: It is important to research any charity or investment opportunity to verify that it is legitimate before the senior turns over nay money.
If you or someone you love has been the victim of elder financial fraud, we may be able to help you recover your losses. Contact us today at 215-839-3953 for a free consultation.
At Wall Street Fraud, we are dedicated to offering assistance to those who have been hurt by improper corporate or investment practices.
If you have been the victim of stock brokerage fraud, securities fraud, mutual fund fraud, stockbroker fraud, annuities fraud, or any other type of investment fraud or negligence, please contact our securities fraud attorneys today for a free case evaluation. Our talented and aggressive legal and professional staff is eager to help you recover your losses.