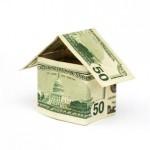 The Financial Industry Regulatory Authority (FINRA) has fined Citigroup Global Markets, Inc. $3.5 million for providing inaccurate mortgage performance information with regard to subprime residential mortgage-backed securitizations (RMBS). Investors had been given inaccurate data for nearly six years, according to FINRA.
Issuers of RMBS are required to disclose historical performance information for past securitizations that contain mortgage loans similar to those in the RMBS being offered to investors. This information is material to investors in making an informed investment decision.
Brad Bennett, FINRA Executive Vice President and Chief of Enforcement, said, "Citigroup posted data for its RMBS deals that it should have known was inaccurate; and even after they learned that the data was inaccurate, Citigroup did not correct the problem until years later. Investors use this data to inform their decisions and in this case, for over six years, investors potentially used faulty data to assess the value of the RMBS."
Specifically, FINRA found that from January 2006 to October 2007, Citigroup posted inaccurate mortgage performance data on its website. It remained there until this month, even though the firm was informed that it was inaccurate. For three subprime or Alt-A securitizations, the firm provided inaccurate mortgage performance data that may have affected investors' assessment of subsequent RMBS.
If you have been the victim of securities fraud, we may be able to help you recover your losses. Contact us today at 215-839-3953 for a free consultation.
At Wall Street Fraud, we are dedicated to offering assistance to those who have been hurt by improper corporate or investment practices.
If you have been the victim of stock brokerage fraud, securities fraud, mutual fund fraud, stockbroker fraud, annuities fraud, or any other type of investment fraud or negligence, please contact our securities fraud attorneys today for a free case evaluation. Our talented and aggressive legal and professional staff is eager to help you recover your losses.