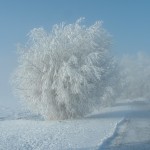 The Securities and Exchange Commission's Office of Investor Education and Advocacy recently issued an Investor Bulletin regarding the effects of chills and freezes on an investor's ability to hold and trade securities. As the SEC explains,  "chill" is a limitation of certain services available for a security on deposit at The Depository Trust Company ("DTC"). A "freeze" is a complete restriction on all DTC services for a particular security on deposit at DTC.
While many investors may not be familiar with the DTC, it is the largest securities depository in the world, with 3.6 million securities on deposit worth about $35 trillion. It was created to improve efficiencies and reduce risk in the clearance and settlement of securities transactions and is used by most of the large broker-dealers in the country.
If issues arise with either a company or its securities, the DTC may impose a "chill" or a "freeze" on all the company's securities. Some of these problems are relatively minor and can be resolved quickly. However, in other cases, they may be the result of a legal or regulatory issue with the security.
For investors, it is often a good idea to find out if there are or ever have been any DTC restrictions placed on any security they are considering buying or selling. This information may affect your decision to purchase or sell the security.
Given that DTC does not always disclose the reason for a chill or freeze, a broker-dealer may not be able to provide its customer with information as to why the freeze was imposed or if or when it will be lifted. Therefore, investors should also thoroughly research the company and its transfer agent prior to turning over their hard earned money.
If you have been the victim of securities fraud, we may be able to help you recover your losses. Contact us today at 215-839-3953 for a free consultation.
At Wall Street Fraud, we are dedicated to offering assistance to those who have been hurt by improper corporate or investment practices.
If you have been the victim of stock brokerage fraud, securities fraud, mutual fund fraud, stockbroker fraud, annuities fraud, or any other type of investment fraud or negligence, please contact our securities fraud attorneys today for a free case evaluation. Our talented and aggressive legal and professional staff is eager to help you recover your losses.