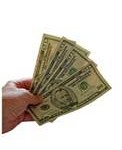 As we have mentioned on this blog, variable annuities come with certain risks. Therefore, it is imperative that investors know how they may impact their finances, particularly during retirement. Since variable annuity fees will often impact the return on your investment, it is important understand all of the charges involved.
Below are some of the most common fees, as detailed by the SEC:
Surrender charges – If you withdraw money from a variable annuity within a certain timeframe after investing, the insurance company usually will assess a "surrender" charge. Generally, the surrender charge is a percentage of the amount withdrawn, and declines gradually over a period of several years, known as the "surrender period."
Mortality and expense risk charge – This charge is equal to a certain percentage of your account value, often approximately 1.25% per year. This charge compensates the insurance company for insurance risks it assumes under the annuity contract.
Administrative fees – The insurer may deduct charges to cover record-keeping and other administrative expenses. This may be charged as a flat account maintenance fee (perhaps $25 or $30 per year) or as a percentage of your account value (typically in the range of 0.15% per year). 

 Underlying Fund Expenses – You will also indirectly pay the fees and expenses imposed by the mutual funds that are the underlying investment options for your variable.
Of course, you may still be charged additional fees. If the annuity offers special features, such as long-term care insurance, you will also incur additional fees. Certain transactions, such as transfers, may also result in fees.
With this in mind, it is imperative to do your research. Your financial professional should explain all charges that may apply. You can also verify these charges yourself by reading the prospectus for the variable annuity that you are considering.
If you have been the victim of annuity fraud, we may be able to help you recover your losses. Contact us today at 215-839-3953 for a free consultation.
At Wall Street Fraud, we are dedicated to offering assistance to those who have been hurt by improper corporate or investment practices.
If you have been the victim of stock brokerage fraud, securities fraud, mutual fund fraud, stockbroker fraud, annuities fraud, or any other type of investment fraud or negligence, please contact our securities fraud attorneys today for a free case evaluation. Our talented and aggressive legal and professional staff is eager to help you recover your losses.