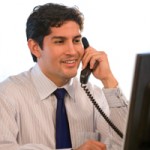 Anytime you speak with your stockbroker, whether it is in person or over the phone, it is important to take notes. These notes can serve as an important record of the recommendations you received from the broker as well as your instructions regarding any potential investments. In the case of broker fraud, they could prove even more valuable.
While you should write down anything you feel is important, be sure to record the following:
The date and time of the conversation;
The name of the broker/representative;
The type of conversation (via phone or in person);
The broker's recommendation (buy or sell);
The name of the security;
The reason for the recommendation;
The risks of the investment;
An explanation of why the investment meets your objectives;
Any information you requested prior to investing, such as a prospectus or offering memorandum;
The costs associated with the trade, including any broker commission; and
Your instructions to the broker regarding buying or selling.
Of course, it is also important to save any conversations that take place over email as well.
If you have been the victim of broker fraud or negligence, we may be able to help you recover your losses. Contact us today at 215-839-3953 for a free consultation.
At Wall Street Fraud, we are dedicated to offering assistance to those who have been hurt by improper corporate or investment practices.
If you have been the victim of stock brokerage fraud, securities fraud, mutual fund fraud, stockbroker fraud, annuities fraud, or any other type of investment fraud or negligence, please contact our securities fraud attorneys today for a free case evaluation. Our talented and aggressive legal and professional staff is eager to help you recover your losses.