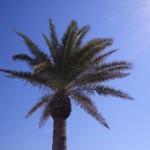 A Financial Industry Regulatory Authority (FINRA) hearing panel has ruled that Brookstone Securities of Lakeland, FL, defrauded unsophisticated, elderly and retired investors. The panel fined Brookstone $1 million for its (CMOs) and ordered it to pay restitution of more than $1.6 million to customers.
The panel also barred the firm's Owner/CEO Antony Turbeville and one of the firm's brokers, Christopher Kline, from the securities industry. Brookstone's former Chief Compliance Officer, David Locy, is barred from acting in any supervisory or principal capacity and suspended in all capacities for two years.
According to FINRA, Turbeville and Kline intentionally made fraudulent misrepresentations and omissions to elderly and unsophisticated customers regarding the risks associated with investing in CMOs. All of their victims were retired investors looking for safer alternatives to equity investments.
Even worse, Turbeville and Kline "preyed on their elderly customers' greatest fears," such as losing their assets to nursing homes and becoming destitute during their retirement and old age, in order to convince them to turn over their hard earned money. When interest rates began to increase and negatively impact CMOs Turbeville and Kline failed to notify their customers. Rather, they led customers to believe that the CMOs were "government-guaranteed bonds" that preserved capital and generated 10 percent to 15 percent returns.
During the two-year fraud, Brookstone made $492,500 in commissions on CMO bond transactions from seven customers, while those same customers lost $1,620,100.
If you have been the victim of elder financial fraud, we may be able to help you recover your losses. Contact us today at 215-839-3953 for a free consultation.
At Wall Street Fraud, we are dedicated to offering assistance to those who have been hurt by improper corporate or investment practices.
If you have been the victim of stock brokerage fraud, securities fraud, mutual fund fraud, stockbroker fraud, annuities fraud, or any other type of investment fraud or negligence, please contact our securities fraud attorneys today for a free case evaluation. Our talented and aggressive legal and professional staff is eager to help you recover your losses.