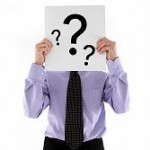 So far, the data suggests that 2012 will be another record year for the Financial Industry Regulatory Authority. FINRA is "running within a couple percentage points now" in terms of the number of cases it brought in 2011, according to Brad Bennett, head of FINRA's enforcement division.
That works out to be about 1,500 enforcement actions this year. As we mentioned in a previous investment fraud blog post, fines issued by FINRA rose dramatically in 2011. Over the course of one year, penalties rose 51% to $68 million.
During their annual conference, FINRA officials also reaffirmed that FINRA is heavily scrutinizing complex products, which pose the highest risks for investors. Richard Ketchum, chairman and CEO of FINRA specifically highlighted that FINRA has brought a number of enforcement actions involving complex products where "firms didn't adequately supervise the sale of the products, the recommended products were unsuitable for the investors, or the sales material were misleading."
Source: Advisor One
If you have been the victim of broker fraud or negligence, we may be able to help you recover your losses. Contact us today at 215-839-3953 for a free consultation.
At Wall Street Fraud, we are dedicated to offering assistance to those who have been hurt by improper corporate or investment practices.
If you have been the victim of stock brokerage fraud, securities fraud, mutual fund fraud, stockbroker fraud, annuities fraud, or any other type of investment fraud or negligence, please contact our securities fraud attorneys today for a free case evaluation. Our talented and aggressive legal and professional staff is eager to help you recover your losses.