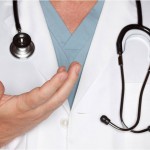 Investors who take an active roll in their investments are far less likely to fall victim to broker fraud or negligence. While it is important to ask questions before buying a security or selecting an investment professional, your due diligence should not end there.
It is equally important to monitor your investments and ask questions along the way. As evidenced by some of the cases we highlight on this blog, brokers will not always be forthcoming about changes in investments, fees, and commissions.
Below are some important questions to consider:
How frequently do I get statements? Do I understand what the statement tells me?
Is the return on my investment meeting my expectations and goals? Is this investment per- forming as I was led to believe?
How much money will I get back if I sell my investment today?
How much am I paying in com- mission or fees?
Have my goals changed? If so, are my investments still suitable?
What criteria will I use to decide when to sell?
If you have been the victim of securities fraud, we may be able to help you recover your losses. Contact us today at 215-839-3953 for a free consultation.
At Wall Street Fraud, we are dedicated to offering assistance to those who have been hurt by improper corporate or investment practices.
If you have been the victim of stock brokerage fraud, securities fraud, mutual fund fraud, stockbroker fraud, annuities fraud, or any other type of investment fraud or negligence, please contact our securities fraud attorneys today for a free case evaluation. Our talented and aggressive legal and professional staff is eager to help you recover your losses.