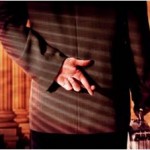 When selecting a broker or brokerage firm, it is important to understand who will be looking after your hard-earned money. While most investment professionals are reputable, it is often difficult to weed out the good from the bad after a short meeting or telephone call. This means a background check is always required.
The Central Registration Depository system ("CRD") is an excellent resource for investors. It is a computerized database that contains licensing and registration information on over 600,000 stockbrokers and over 6,000 brokerage firms throughout the country. Your state securities regulator can access the records for you and provide a detailed report. In Pennsylvania, a simple phone call to the Pennsylvania Securities Commission is all that is required.
As we have mentioned on this blog, BrokerCheck, a free service provided by the Financial Industry Regulatory, also allows investors research the professional backgrounds of current and former FINRA-registered brokerage firms and broker. Is information is derived from the CRD.
In either case, investors should carefully review the following information:
Licensing or registration status.
Final disciplinary actions that have been taken by federal, state, and foreign securities regulators as well as self-regulatory organizations.
Civil judgments and arbitration decisions disputes involving public customers.
Criminal convictions or indictments against registered or licensed brokerage firms and their associated persons.
Settlements of $10,000 or more among the parties to arbitrations, civil suits, and customer complaints.
Employment terminations after allegations were made involving violations of investment-related statutes or rules, fraud, theft, or failure to supervise investment-related activities.
Bankruptcies filed within the last 10 years and outstanding liens and judgments.
Pending disciplinary actions, arbitrations, or customer complaints.
If you have been the victim of broker fraud or negligence, we may be able to help you recover your losses. Contact us today at 215-839-3953 for a free consultation.
At Wall Street Fraud, we are dedicated to offering assistance to those who have been hurt by improper corporate or investment practices.
If you have been the victim of stock brokerage fraud, securities fraud, mutual fund fraud, stockbroker fraud, annuities fraud, or any other type of investment fraud or negligence, please contact our securities fraud attorneys today for a free case evaluation. Our talented and aggressive legal and professional staff is eager to help you recover your losses.