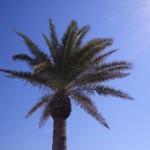 The Securities and Exchange Commission recently charged a Miami-based hedge fund adviser for misleading investors about whether its executives had personally invested in a particular hedge fund, often referred to as "having skin in the game." As highlighted by the SEC, investors frequently inquire about the extent of the manager's personal investment during their due diligence process.
The SEC alleges that Quantek Asset Management LLC made various misrepresentations about fund managers personally investing in the $1 billion Quantek Opportunity Fund. In fact, Quantek's executives never invested their own money in the fund. The misstatements were made when responding to specific questions posed in due diligence questionnaires that were used to market the funds to new investors.
"When making an investment decision, private fund investors are entitled to the unvarnished truth about material information such as management's skin in the game or the adviser's handling of related-party transactions," said Bruce Karpati, Co-Chief of the SEC Enforcement Division's Asset Management Unit. "Quantek's investors deserved better than the misleading information they received in marketing materials, side letters, and other fund documents."
Several fund executives involved in the fraud agreed to pay more than $3.1 million in total disgorgement and penalties to settle the charges.
If you have been the victim of hedge fund fraud, we may be able to help you recover your losses. Contact us today at 215-839-3953 for a free consultation.
At Wall Street Fraud, we are dedicated to offering assistance to those who have been hurt by improper corporate or investment practices.
If you have been the victim of stock brokerage fraud, securities fraud, mutual fund fraud, stockbroker fraud, annuities fraud, or any other type of investment fraud or negligence, please contact our securities fraud attorneys today for a free case evaluation. Our talented and aggressive legal and professional staff is eager to help you recover your losses.