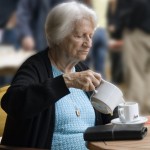 Experts agree that investment fraud targeting older American is a growing problem. A new survey released by the nonprofit Investor Protection Trust (IPT) found that (84 percent) of 762 experts dealing with elder financial abuse believe the problem is getting worse.
More than 10% of the experts surveyed were financial planners (77), but respondents also included other front-line professionals, including 76 state securities regulators, 172 adult protective service workers, and 24 medical professionals participated. Nearly all of them agreed (99 percent) that older Americans are "very vulnerable" (75 percent) or "somewhat vulnerable" (24 percent) to financial swindles.
Other major IPT survey findings include the following:
Nearly three out of four respondents (58 percent) deal with elderly victims of investment fraud/financial exploitation "quite often" or "somewhat often." Fewer than one in 10 (7 percent) say they never deal with such victims.
Nearly all of the experts (96 percent) say the problem of elderly investment fraud/financial exploitation in the U.S. is "very serious" (70 percent) or "somewhat serious (26 percent).
More than nine out 10 respondents (93 percent) indicate that medical professionals can play a "very" or "somewhat" important role "when they are trained to spot and report the warning signs of elderly investment fraud/financial exploitation."
Dr. Robert Roush, director, Texas Consortium Geriatric Education Center, Huffington Center on Aging, Baylor College of Medicine, said: "That financial abuse of older Americans is rampant today is no commentary on seniors and their judgment; it is a simple medical fact of life that many older adults are highly vulnerable to being financially exploited. And knowing that there are medical conditions that increase the likelihood of success for investment swindles targeting older Americans makes enlisting their health care professionals to help spot their vulnerability to financial abuse the right thing to do. State securities agencies deserve credit for being able to think outside of the box and take an important new tack in reducing the scourge of elder investment scams. Working together, clinicians and investor educators can make a difference.
If you or someone you love has been the victim of elder financial abuse, we may be able to help you recover your losses. Contact us today at 215-839-3953 for a free consultation.
At Wall Street Fraud, we are dedicated to offering assistance to those who have been hurt by improper corporate or investment practices.
If you have been the victim of stock brokerage fraud, securities fraud, mutual fund fraud, stockbroker fraud, annuities fraud, or any other type of investment fraud or negligence, please contact our securities fraud attorneys today for a free case evaluation. Our talented and aggressive legal and professional staff is eager to help you recover your losses.