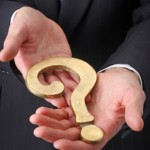 Every investment you make should suit your investment goals and risk tolerance. As we have discussed on this investment fraud blog, brokers are legally obligated to place investors in investments that are suitable in terms of depth of investment experience, net worth, annual income, investment objectives and other factors.
Unfortunately, brokers have been known to abandon these obligations when they have the opportunity to make a profit for themselves. For example, they may recommend a high-risk investment that is unsuitable for an older investor, but promises a lucrative commission for the broker.
Because of the risk of investment fraud, it is imperative that investors take an active role in determining the suitability of their investments. The Philadelphia Securities Commission offers the following useful tips:
Be candid in filling out the forms used to determine the suitability of investments. Don't inflate your financial status to impress your broker. Incorrect information could result in your broker placing you in unsuitable investments that could cause devastating losses. In these circumstances, the losses would be your responsibility, not your broker's.
Avoid investments you don't understand. Steer clear of anything you can't explain in simple, comprehensible language to yourself or a friend. Read about investments, ask questions of brokers and other professionals and attend courses.
Risk no more than you can afford to lose. Gamble only with money you can afford to lose without hardship. If you can't afford to lose the money you have in the market, put it someplace else.
Recognize that there is no such thing as risk-free investing. Any claim to the contrary is a clear sign of an unscrupulous broker who may place you in an unsuitable investment.
If you suspect an unsuitable investment, raise the matter with your broker orally and in writing.
If you have been the victim of broker fraud or negligence, we may be able to help you recover your losses. Contact us today at 215-839-3953 for a free consultation.
At Wall Street Fraud, we are dedicated to offering assistance to those who have been hurt by improper corporate or investment practices.
If you have been the victim of stock brokerage fraud, securities fraud, mutual fund fraud, stockbroker fraud, annuities fraud, or any other type of investment fraud or negligence, please contact our securities fraud attorneys today for a free case evaluation. Our talented and aggressive legal and professional staff is eager to help you recover your losses.