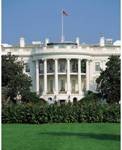 The Securities and Exchange Commission's (SEC) Investor Advisory Committee recently convened its first meeting at SEC headquarters in Washington. In good news for investors, members agreed that their top priority should be to focus on the protection of retail investors.
As SEC Commissioner Luis Aguilar explained in his opening remarks, the broader mission of the committee is to provide "input on regulatory priorities, on disclosure and other regulatory issues, on initiatives to protect investor interest, and on initiatives to promote investor confidence and the integrity of the securities marketplace."
Aguilar urged committee members to "focus on the needs of retail investors," as these are the investors who "directly or indirectly provide the bulk of all capital invested in securities." He cited reports that suggest "many individual investors feel like they are under siege," pointing to a recent report finding that only 15% of Americans trust the stock market.
As securities fraud attorneys, we hope that the committee will be a strong voice for investors as the SEC continues to draft new securities rules and regulations.
Source: Advisor One
If you have been the victim of investment fraud or negligence, we may be able to help you recover your losses. Contact us today at 215-839-3953 for a free consultation.
At Wall Street Fraud, we are dedicated to offering assistance to those who have been hurt by improper corporate or investment practices.
If you have been the victim of stock brokerage fraud, securities fraud, mutual fund fraud, stockbroker fraud, annuities fraud, or any other type of investment fraud or negligence, please contact our securities fraud attorneys today for a free case evaluation. Our talented and aggressive legal and professional staff is eager to help you recover your losses.