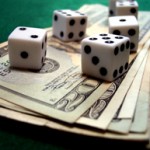 The Securities and Exchange Commission recently charged 14 sales agents for their role in a $415 million Ponzi scheme. The agency contends the sales agents misled investors and illegally sold securities for a Long Island-based investment firm behind the scheme.
The SEC alleges that the sales agents falsely promised investor returns as high as 12 to 14 percent in several weeks when they sold investments offered by Agape World Inc. They also misled investors to believe that only 1 percent of their principal was at risk.
Unfortunately, the Agape securities did not really exist, but rather were part of an elaborate Ponzi scheme. According to an SEC press statement, "the sales agents turned a blind eye to red flags of fraud and sold the investments without hesitation, receiving more than $52 million in commissions and payments out of investor funds."
This case highlights the importance of investor due diligence. The sales agents involved were not registered with the SEC to sell securities or associated with a registered broker or dealer. Agape also was not registered with the SEC.
"This Ponzi scheme spread like wildfire through Long Island's middle-class communities because this small group of individuals blindly promoted the offerings as particularly safe and profitable," said Andrew M. Calamari, Acting Regional Director for the SEC's New York Regional Office. "These sales agents raked in commissions without regard for investors or any apparent concern for Agape's financial distress and inability to meet investor redemptions."
If you have been the victim of securities fraud, we may be able to help you recover your losses. Contact us today at 215-839-3953 for a free consultation.
At Wall Street Fraud, we are dedicated to offering assistance to those who have been hurt by improper corporate or investment practices.
If you have been the victim of stock brokerage fraud, securities fraud, mutual fund fraud, stockbroker fraud, annuities fraud, or any other type of investment fraud or negligence, please contact our securities fraud attorneys today for a free case evaluation. Our talented and aggressive legal and professional staff is eager to help you recover your losses.