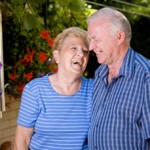 An Indianapolis businessman accused of bilking about 5,000 mostly elderly investors out of more than $200 million is likely headed to prison. He was recently found guilty of securities fraud, conspiracy, and 10 counts of wire fraud.
As reported by Fox News, Tim Durham and his partners purchased Ohio finance company, Fair Finance, and looted the firm of its assets. They used the funds to buy luxury goods and support lavish lifestyles. The co-conspirators hid the company's depleted condition from investors and regulators until the FBI raided Durham's office in November 2009. However, by that point, the company founded in 1934 was already $200 million in debt.
U.S. Attorney Joe Hogsett said the verdicts were "a powerful warning that if you sacrifice truth in the name of greed, if you steal from another's effort to carve out the American dream to enhance your own, you will be caught."
Hogsett said he hoped the jury's decision would bring some measure of justice to "the thousands of hardworking people whose financial wellbeing was destroyed at the hands of these men."
If you have been the victim of securities fraud, we may be able to help you recover your losses. Contact us today at 215-839-3953 for a free consultation.
At Wall Street Fraud, we are dedicated to offering assistance to those who have been hurt by improper corporate or investment practices.
If you have been the victim of stock brokerage fraud, securities fraud, mutual fund fraud, stockbroker fraud, annuities fraud, or any other type of investment fraud or negligence, please contact our securities fraud attorneys today for a free case evaluation. Our talented and aggressive legal and professional staff is eager to help you recover your losses.