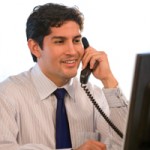 A recent investment fraud case prosecuted by the Securities and Exchange Commission shows that unscrupulous advisers and brokers will say just about anything to convince investors that they are legitimate.  Although the financial adviser was reporting fake trading profits rather than actual trading losses, he fraudulently claimed his reports were "SEC Approved."
According to the SEC, John A. Geringer, who managed the GLR Growth Fund, used false and misleading marketing materials to lure investors into believing that their investments were earning double-digit annual returns. In reality, Geringer's trading resulted in significant losses, until he finally stopped trading entirely.
To cover up the fraud, Geringer made Ponzi-like payments and sent investors periodic account statements showing fictitious growth in their investments. According to the SEC's complaint, Geringer falsely claimed  that account statements were "MEMBER NASD AND SEC APPROVED."
Investors should be aware that the SEC does not "approve" funds or investments in funds. Therefore, any broker or adviser that makes such claims should be reviewed with suspicion.
If you have been the victim of adviser fraud or negligence, we may be able to help you recover your losses. Contact us today at 215-839-3953 for a free consultation.
At Wall Street Fraud, we are dedicated to offering assistance to those who have been hurt by improper corporate or investment practices.
If you have been the victim of stock brokerage fraud, securities fraud, mutual fund fraud, stockbroker fraud, annuities fraud, or any other type of investment fraud or negligence, please contact our securities fraud attorneys today for a free case evaluation. Our talented and aggressive legal and professional staff is eager to help you recover your losses.