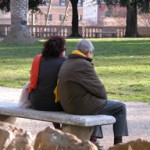 The Consumer Financial Protection Bureau (CFPB), the new agency tasked with policing consumer financial products, is turning its attention to elder financial abuse. On World Elder Abuse Awareness Day, which took place on June 15, the CFPB announced it was launching a public inquiry into the financial exploitation of older Americans.
"Older Americans have lost billions of dollars to the silent crime of financial exploitation," said CFPB Director Richard Cordray. "Our older adult population is growing every year, which makes it even more critical that we study this issue. Today, the Bureau will launch a public inquiry to learn more about financial fraud of older Americans and the credentials of financial advisors who counsel them
Below are some of the issues the CFPB plans to investigate:
Evaluation of Financial Advisor Certifications and Designations: The Bureau wants to know what people working directly with older Adults as well as the public think about how they can determine the legitimacy and authenticity of the credentials held by financial planners and advisors.
Provision of Financial Advice and Planning Information: The Bureau is asking what effective resources are available to help seniors make informed decisions about their financial advisors.
Compilation of Fraudulent Uses of "Senior Certifications" and Designations: The Bureau is looking into what sources compile publicly available information on fraudulent or misleading uses of these "senior certifications" and designations.
Summary of Financial Literacy Efforts: The Bureau seeks information on what financial education, counseling, or management programs are tailored to the unique needs of older Americans, their families, and their caregivers and how effective they are.
Examination of Financial Exploitation of Older Americans: The Bureau is looking for details on the types of unfair, deceptive or abusive practices targeted at Americans age 62 and over (including power of attorney abuse, affinity fraud and other forms of financial exploitation).
Evaluation of Fraud Against Older Americans, Including Veterans and Military Retirees: The Bureau wants feedback on what specific types of fraudulent, unfair, abusive, or deceptive practices target older Americans, older veterans, and military retirees. We are aware of fraud involving military retirement and pension funds and want to learn more.
If you or someone you love has been the victim of elder financial abuse, we may be able to help you recover your losses. Contact us today at 215-839-3953 for a free consultation.
At Wall Street Fraud, we are dedicated to offering assistance to those who have been hurt by improper corporate or investment practices.
If you have been the victim of stock brokerage fraud, securities fraud, mutual fund fraud, stockbroker fraud, annuities fraud, or any other type of investment fraud or negligence, please contact our securities fraud attorneys today for a free case evaluation. Our talented and aggressive legal and professional staff is eager to help you recover your losses.