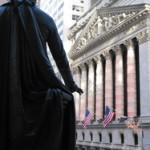 As further evidence that investors should closely scrutinize the fees charged by their brokers, the Financial Industry Regulatory Authority (FINRA) recently fined Merrill Lynch $2.8 million for supervisory failures that resulted in customer overcharges totaling $32 million. In addition to the fine, Merrill Lynch must pay affected customers a total of  $32 million, plus interest.
Brad Bennett, FINRA's Executive Vice President and Chief of Enforcement, said, "Investors must be able to trust that the fees charged by their securities firm are, in fact, correct. When this is not the case, investor confidence is threatened."
According to FINRA, for a period of over eight years, Merrill Lynch failed to ensure that customer fees matched those stated in contract and disclosure documents. As a result, the firm overcharged nearly 95,000 customer accounts fees of more than $32 million.
FINRA also found that Merrill Lynch also failed to provide timely trade confirmations to customers in certain advisory programs. Because of computer programming errors, Merrill Lynch failed to send customers trade confirmations for more than 10.6 million trades in over 230,000 customer accounts.
If you have been the victim of broker fraud or negligence, we may be able to help you recover your losses. Contact us today at 215-839-3953 for a free consultation.
At Wall Street Fraud, we are dedicated to offering assistance to those who have been hurt by improper corporate or investment practices.
If you have been the victim of stock brokerage fraud, securities fraud, mutual fund fraud, stockbroker fraud, annuities fraud, or any other type of investment fraud or negligence, please contact our securities fraud attorneys today for a free case evaluation. Our talented and aggressive legal and professional staff is eager to help you recover your losses.