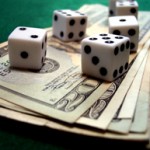 Despite growing warnings about the prevalence of investment fraud, most investors still do not conduct due diligence before turning over their hard earned money. As a result, fraudsters continue to thrive.
The FINRA Investor Education Foundation recently surveyed investors age 55-64 about investment fraud. Even in this high-risk group, the large majority failed to research their investments. The results of the survey showed:
80% have not checked whether a broker violated any laws.
70% did not check their registration.
65% did not check to see if the investment was registered with the SEC
Many investors assume they that will be able to detect investment fraud. However, as scams become more sophisticated, they are becoming increasingly more difficult to spot. Therefore, it is imperative to at least as check out the seller and the investment.
To check out the investment, ask the seller whether it is registered with the SEC. If the answer is yes, verify the information. If the answer is no, find out why not.
To check out the seller, verify that he or she has the proper licenses from FINRA, the Securities and Exchange Commission, and/or your state securities regulator. All of this information is a quick web search or phone call away.
You'll find contact information for your state securities regulator on the website of the North American Securities Administrators Association. To contact FINRA, either visit FINRA's BrokerCheck website or call FINRA's toll-free BrokerCheck hotline at (800) 289-9999.
If you have been the victim of broker fraud or negligence, we may be able to help you recover your losses. Contact us today at 215-839-3953 for a free consultation.
At Wall Street Fraud, we are dedicated to offering assistance to those who have been hurt by improper corporate or investment practices.
If you have been the victim of stock brokerage fraud, securities fraud, mutual fund fraud, stockbroker fraud, annuities fraud, or any other type of investment fraud or negligence, please contact our securities fraud attorneys today for a free case evaluation. Our talented and aggressive legal and professional staff is eager to help you recover your losses.