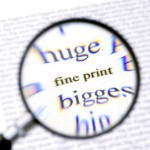 Investors should be cautious when purchasing variable annuities. That was the message from the Securities and Exchange Commission and the Financial Industry Regulatory Authority at a recent conference.
FINRA views variable annuities (VAs) as complex products, according to Daniel Sibears, executive vice president of member regulation programs at FINRA. He further stated that VAs today "are more complicated with more riders and features." As a result, FINRA is looking closely at disclosure, suitability, and yield-chasing practices associated with VAs. Investors should be cautious as well.
The message from the SEC was similar. Susan Nash, associate director of the SEC's Division of Investment Management, stated, "The dynamic climate of changing economics and changing participants in the business makes this a time that calls for care in the design of variable products and attention to investor protection."  She further noted that new types of annuities available necessitate "offering materials clearly highlight the costs and limitations associated with living benefits, so that investors can make an informed decision."
Source: Advisor One
If you have been the victim of annuity fraud, we may be able to help you recover your losses. Contact us today at 215-839-3953 for a free consultation.
At Wall Street Fraud, we are dedicated to offering assistance to those who have been hurt by improper corporate or investment practices.
If you have been the victim of stock brokerage fraud, securities fraud, mutual fund fraud, stockbroker fraud, annuities fraud, or any other type of investment fraud or negligence, please contact our securities fraud attorneys today for a free case evaluation. Our talented and aggressive legal and professional staff is eager to help you recover your losses.