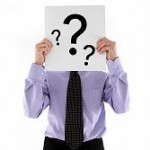 As we mentioned yesterday, brokers are required to act in their client's best interests. But what exactly does that mean?
In most cases, it means that a broker must not place his or her interests ahead of the customer's interests. The Financial Industry Regulatory provides the following examples:
A broker whose motivation for recommending one product over another was to receive larger commissions.
A broker whose mutual fund recommendations were "designed 'to maximize his commissions rather than to establish an appropriate portfolio' for his customers."
A broker who recommended "that his customers purchase promissory notes to give him money to use in his business."
A broker who sought to increase his commissions by recommending that customers use margin so that they could purchase larger numbers of securities.
A broker who recommended new issues being pushed by his firm so that he could keep his job.
A broker who recommended speculative securities that paid high commissions because he felt pressured by his firm to sell the securities.
In all of these cases, FINRA and the Securities Exchange Commission found the broker's violated their obligations to their clients.
If you have been the victim of stockbroker fraud or negligence, we may be able to help you recover your losses. Contact us today at 215-839-3953 for a free consultation.
At Wall Street Fraud, we are dedicated to offering assistance to those who have been hurt by improper corporate or investment practices.
If you have been the victim of stock brokerage fraud, securities fraud, mutual fund fraud, stockbroker fraud, annuities fraud, or any other type of investment fraud or negligence, please contact our securities fraud attorneys today for a free case evaluation. Our talented and aggressive legal and professional staff is eager to help you recover your losses.