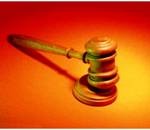 A New Jersey man was recently indicted for allegedly using fake hedge funds to perpetrate a multi-million dollar investment fraud scam.
According to NorthJersey.com, George Sepero claimed to run New Jersey-based hedge funds using a "secret" computer program to invest in foreign currency. However, he really used investor funds to purchase luxury vehicles, take lavish trips around the country, and pay exorbitant bar tabs, according to a statement released by the U.S. Department of Justice.
This case is a classic example of the adage "If it seems to good to be true, it probably is." Using the fake name Mel Tannenbaum, Sepero and his cohorts told investors they owned and controlled a proprietary computer algorithm for trading foreign currencies, and that they had used the algorithm to achieve returns of more than 170 percent in the prior two years. They also misrepresented that investment funds would be highly liquid and could be withdrawn on days' notice.
Sepero and others kept the scheme going by emailing investors bogus statements showing that their money had been successfully invested in foreign currency markets, the indictment states. Some of the fictitious investments invented by Sepero included Pelt Capital, Caxton Capital Management, SP Investors Inc., and CCP Pro Consulting, Inc., according to the indictment.
As this case highlights, it is imperative to conduct due diligence on every investment opportunity, particularly one that offers unusually high returns.
If you have been the victim of securities fraud, we may be able to help you recover your losses. Contact us today at 215-839-3953 for a free consultation.
At Wall Street Fraud, we are dedicated to offering assistance to those who have been hurt by improper corporate or investment practices.
If you have been the victim of stock brokerage fraud, securities fraud, mutual fund fraud, stockbroker fraud, annuities fraud, or any other type of investment fraud or negligence, please contact our securities fraud attorneys today for a free case evaluation. Our talented and aggressive legal and professional staff is eager to help you recover your losses.