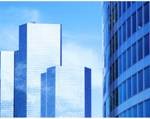 The Securities and Exchange Commission has filed civil fraud charges against Philip Falcone and his hedge fund, Harbinger Capital Partners. The allegations include misappropriation of client funds, market manipulation, and betraying clients. The SEC also charged Peter A. Jenson, Harbinger's former Chief Operating Officer, for aiding and abetting the misappropriation scheme.
"Today's charges read like the final exam in a graduate school course on how to run a hedge fund unlawfully," said Robert Khuzami, the SEC's enforcement director.
The SEC specifically alleges Falcone used $113 million from his hedge funds to pay his personal taxes and gave certain investors preferential treatment by allowing them to cash out their investment while limiting redemptions for other investors. Falcone is also charged with manipulating the price and availability of a series of distressed high-yield bonds by engaging in an illegal "short squeeze."
"Not only are hedge fund managers expected to be savvy investors, they are supposed to serve the interests of their clients. Here, in addition to raiding a fund for personal benefit and cutting secret deals with favored investors, Falcone then lied to investors about what he had done," said Bruce Karpati, Chief of the Asset Management Unit in the SEC's Division of Enforcement.
If you have been the victim of hedge fund fraud fraud, we may be able to help you recover your losses. Contact us today at 215-839-3953 for a free consultation.
At Wall Street Fraud, we are dedicated to offering assistance to those who have been hurt by improper corporate or investment practices.
If you have been the victim of stock brokerage fraud, securities fraud, mutual fund fraud, stockbroker fraud, annuities fraud, or any other type of investment fraud or negligence, please contact our securities fraud attorneys today for a free case evaluation. Our talented and aggressive legal and professional staff is eager to help you recover your losses.